Associate Professor Dr. Derek Katz to give lecture on life of Jazz Pianist, Composer, and Arranger Mary Lou Williams for Goleta Valley Library
Associate Professor Dr. Derek Katz to give lecture on life of Jazz Pianist, Composer, and Arranger Mary Lou Williams for Goleta Valley Library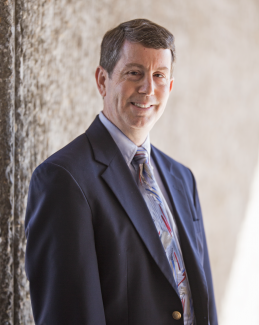 Media Contact
Adriane Cleary
Marketing and Communications Manager
UC Santa Barbara Associate Professor of Musicology Dr. Derek Katz will give a talk, titled "Mary Lou Williams: From The Lady Who Swung the Band to The Zodiac Suite," for the Goleta Valley Library on Sunday, January 24, 2021 at 2 pm PST. The pre-recorded talk will be streamed as a YouTube Premiere via the Friends of the Goleta Valley Library YouTube channel.
"In the 1930s and 1940s, a time when instrumental jazz and dance music was almost exclusively the preserve of male musicians, Mary Lou Williams had a major career as a pianist, composer and arranger," noted Katz. "A superb and creative pianist, Williams was the primary arranger and soloist for Andy Kirk and His Twelve Clouds of Joy. She also arranged for Benny Goodman and Duke Ellington. Like Ellington, she presented extended compositions in concert settings, including her 1945 Zodiac Suite. Her path from traveling variety shows to the ballrooms of Kansas City and the cafés of New York illuminates many aspects of the jazz business, from perceptions of masculinity in piano playing and race in dance music, to the distinctive flavors of Kansas City jazz and the role of record companies in shaping repertoire and reputations."
The video will be available here on Sunday, January 24, 2021 at 2 pm PST.
Katz received his PhD from UC Santa Barbara, his BA from Harvard, and has studied at The Free University of Berlin on a Fulbright Fellowship. A specialist in Czech music, he has published articles in Musical Quarterly and multiple Czech journals, as well as chapters in Nineteenth Century Chamber Music (Schirmer, 1998), Janáček and His World (Princeton, 2003), and Modernism and Opera (Johns Hopkins, 2016). His book Janáček Beyond the Borders was published by the University of Rochester Press in 2009. His more recent work deals with institutional support for professional string quartets in the United States in the mid-20th Century. In particular, he has been researching the American career of the Kolisch Quartet and the history of the New Friends of Music in New York. Katz has also worked extensively in public musicology and audience enhancement. He has written for The New York Times, the San Francisco Opera, the Teatro Real Madrid, and the Bavarian State Opera, and spoken at Lincoln Center and Carnegie Hall. He also collaborates with the San Francisco Opera Guild, the Ives Collective, and the Hausmann Quartet. He is an enthusiastic amateur violist and chamber music player.