Congratulations to our graduates!
Congratulations to our graduates!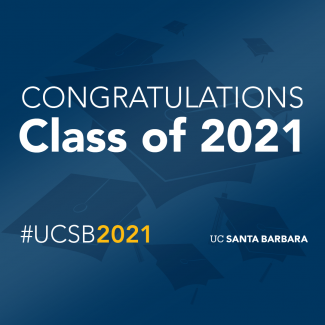 Media Contact
Adriane Cleary
Marketing and Communications Manager
Congratulations to our 2021 graduating undergraduate students! We could not be more proud of you all for your dedication, creativity, and perseverance during this unprecedented time. We cannot wait to see what the future holds for you!
Please join us for the YouTube Premiere of the 2021 UC Santa Barbara Department of Music Undergraduate Commencement video on Saturday, June 12, 2021 at 2:15 pm PDT at youtu.be/Ra0APn3L_No.