Dr. Nicole Lamartine discusses her upcoming concert, UCSB Choirs by Candlelight: CLARITY
Dr. Nicole Lamartine discusses her upcoming concert, UCSB Choirs by Candlelight: CLARITY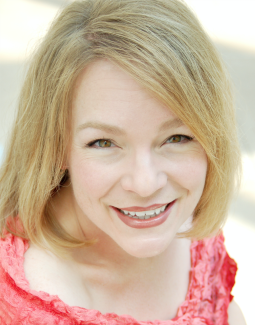 Interview and video by Audrey Sandlin
November 18, 2021 at 3:36 PM
We sat down with Dr. Nicole Lamartine, UCSB's Sorensen Director of Choral Music, and asked her about her upcoming concert, UCSB Choirs by Candlelight: CLARITY. In this video interview, she discusses the concert's venue, the inspiration behind its program and themes, and its three performing choirs.
In her first in-person concert since her appointment in Fall 2020, Dr. Lamartine, along with graduate students David Torres, Steven Thomson, and Nadia Stehmeier, will lead the UCSB Chamber Choir, UCSB Lumina Choir, and the UCSB Singing Gauchos in a concert experience exploring clarity. This special event will take place on Wednesday, December 1, 2021 at 7:30 pm PT at Trinity Episcopal Church in downtown Santa Barbara.
For more information about the concert, ticketing, and our COVID-19 Health and Safety Protocols, visit UCSB Choirs by Candlelight: CLARITY.