Professor Emeritus Joel Feigin's Opera "Outcast at the Gate" Now Available Online
Professor Emeritus Joel Feigin's Opera "Outcast at the Gate" Now Available Online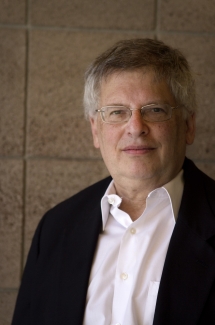 Media Contact
Adriane Cleary
Marketing and Communications Manager
UC Santa Barbara Professor Emeritus Joel Feigin's opera, Outcast at the Gate, is now available to view online via the composer's YouTube channel. The video, which premiered on Tuesday, December 1, 2020 at 7:45 pm EST, was a pre-recorded performance from a presentation by the Center for Contemporary Opera on June 14, 2019 at Symphony Space's Leonard Nimoy Thalia Theatre in New York, NY.
This semi-staged public workshop featured half of the original work and was directed by Sara Erde and conducted by Sara Jobin, with Tracey Woolley as Production Stage Manager. The cast included bass-baritone Aaron Theno as Oedipus, soprano Kristina Bachrach as Antigone, mezzo-soprano Anna Laurenzo as Ismene, tenor David Gordon as Stranger, and baritone Eric McKeever as Theseus, with Brent Funderburk as Collaborative Pianist and Coach.
Following the original performance, SoundWordSight arts magazine noted that "the music is as powerful as the story itself...especially timely given that displacement, refugees and the social upheaval that takes place around them is one of our major global concerns and tragedies of the moment, and for the foreseeable future." Read the full review here.
Feigin said of his work, "Outcast at the Gate is about refugees: a blind old man led by his daughter, both in rags, struggle onto the stage, seeking safety and a home. They have been rejected everywhere, for this beggar needs redemption from a horrible life: he has unwittingly killed his father and married his mother--'stained to the core of his existence,' he is at the same time in some sense innocent."
"The opera is based on the last play of Sophocles, Oedipus at Colonus, written at the very end of his life as the greatness of his homeland, Athens, was crumbling all around him. (It has been eerie to write this opera at this particular time in this particular country.) In the end, Oedipus finds the redemption he so desperately needs. He is offered a home and is revealed as a prophet, leading his daughters and the king of his new homeland to a miraculous appointment with the waiting Gods."
Watch the YouTube video of the performance here and listen to Feigin's overview of the opera project here.
Feigin served as Professor of Composition at UC Santa Barbara from 1992-2015. Feigin is an internationally performed composer, whose operas, chamber, orchestral, and piano works have been widely praised for their "very strong impact, as logical in musical design as they are charged with emotion and drama" (Opera Magazine).
Dr. Feigin studied with Nadia Boulanger at Fontainebleau and with Roger Sessions at The Juilliard School. An accomplished pianist and accompanist, Feigin studied with Rosina Lhevine, and worked at the Metropolitan Opera in New York with Nico Castel.