Theory Alumnus Michael Vitalino '14 awarded tenure and promoted to Associate Professor at Crane School of Music (SUNY Potsdam)
Theory Alumnus Michael Vitalino '14 awarded tenure and promoted to Associate Professor at Crane School of Music (SUNY Potsdam)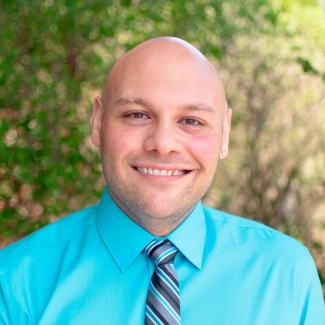 Media Contact
Adriane Cleary
Marketing and Communications Manager
UC Santa Barbara Theory alumnus Michael Vitalino '14 was awarded tenure and promoted to Associate Professor at the Crane School of Music at the State University of New York (SUNY) at Potsdam, where he teaches courses in Music Theory, Aural Skills, Counterpoint, and Tonal Analysis.
Vitalino has presented research on Liszt's song revisions at the Society for Music Theory (SMT) in addition to several regional and international conferences. Additionally, his recent presentation at the SMT Music and Disability Interest Group addressed accommodating disabilities within aural skills pedagogy. His publications include articles in Indiana Theory Review and Notes, and a forthcoming chapter in Nostalgia and Video Game Music: Hearing our Past in the Present (Intellect Books).
Vitalino received a Ph.D. in Music Theory (2014) and M.M. in Choral Conducting (2013) from the University of California, Santa Barbara, where he studied with professors Lee Rothfarb, Pieter van den Toorn, Michel Marc Gervais, and Benjamin Brecher. Vitalino also holds a M.M. in Music Theory (2008) from the University of Massachusetts, Amherst and a dual B.A. in Psychology and Music (2006) with a concentration in Conducting from SUNY Albany.