Brad Emerson
Brad Emerson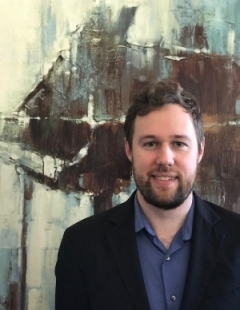 Specialization
BM Piano Performance, 2010
Bio
Brad Emerson graduated from the Music Department at the University of California at Santa Barbara as a Bachelor of Music Piano Performance Major in 2010. Brad studied with Dr. Charles Asche. While at UCSB, Brad was awarded a Grant-In-Aid scholarship, and was winner of the Quarterly Performance Award presented by the Music Affiliates.
Dr. Emerson continued his studies in the M.M. and D.M.A. piano performance program at the University of Texas at Austin, where he was a student of Nancy Garrett and Anton Nel. He was the recipient of the William Race Endowed Scholarship, and was a Teaching Assistant in both the Group Piano and UT Piano Project programs in Piano Pedagogy under Martha Hilley and Sophia Gilmson. Brad was selected to perform in master classes with John Perry, Dean Kramer, and Alexandre Dossin.
A reduced version of Dr. Emerson's D.M.A. Treatise concerning the piano works of Nikolai Medtner was accepted for publication in the Semiotics Society of America Journal:
"Virtual Object and Reminiscing Agent in Medtner's Sonata-Reminiscenza, Op.38, No.1"
Semiotics 2015: Virtual Identities, pp. 25-34
In 2016, Dr. Emerson was invited to present the paper at the Semiotics Society of America Annual Meeting in Pittsburgh, Pennsylvania. This was followed by an invitation to present the paper at the International Medtner Festival Conference in London, England.
Dr. Emerson completed his doctoral studies at UT Austin in 2016. In 2017, his solo recital initiated a new concert series at St. Mary's Cathedral in Austin, Texas.
He is currently instructor of piano at the Velocity Music Academy in Austin, Texas, and continues as accompanist for choirs at Our Lady of Schoenstatt Shrine.