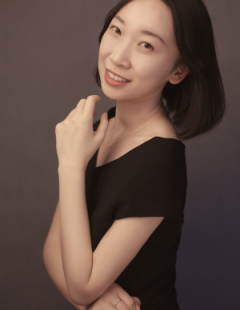 Specialization
DMA Keyboard, Spring 2022 (scheduled)
Bio
China-born pianist Buyun Li graduated from Xinghai Conservotary of Music with Bachelor of Music in China and received her two Masters of Music degrees in Piano Performance and Piano Pedagogy from University of Central Oklahoma (UCO) on scholarship, studying with Artist-in-resident Valery Kuleshov who won a Silver Medal at the Van Cliborn International Piano Competition (1993) and was the pupil of a legendary pianist, Vladmir Horowitz. During Ms. Li's graduate studies, she was awarded scholarships "Excellence in Piano Scholarship" and "Brisch Family Music Outreach Scholarship" and was recognized as "Outstanding Graduate Student." She served as Teaching Assistant at UCO teaching non-music major students. In addition, Ms. Li worked with cellist Dr. Tess Remy-Schumacher as a Research Assistant, performing American contemporary composer David Maslanka's works at a number of high schools and universities and studying how peaceful music could nurture students' minds and spirits. At the same time, she released the CD Production, Music for Peace, on 2015 as an accompaniment of cellist Tess Remy-Schumacher.
She won First Prize in the UCO Concerto Competitions in 2014, and appeared as a soloist to perform Bach Keyboard Concertos No.1 with UCO Symphony Ochestra. Ms. Li took the Third Prize and Best Bach Performance Prize in the Kuleshov International Piano Competition in 2015. She had the honor of participating the International Music Festival "Toast To Master"to perform with her mentor Valery Kuleshov. Ms. Li alsoparticipated in master classes with many notable musicians, such asAndrew von Oeyen, David Maslanka, Cristiana Pegoraro, Webb Wiggins, Elisabeth Adkins, Louis Lortie, Brad Bennight, Edward Gates, Read Gainsford, and Nelita True.
In addition to her Piano Pedagogy endeavors, Ms. Li taught beginning students at CCMS (Central Community Music School under UCO), including private piano lessons and group piano lessons. As a member of MTNA (Music Teachers National Association) and OMTA (Oklahoma Music Teachers Association), she attended numerous workshops, lectures, and conferences which related to Piano Pedagogy.