Ching-Yun Chen
Ching-Yun Chen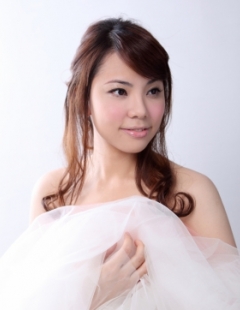 Specialization
DMA Keyboard, Spring 2022 (scheduled)
Bio
Taiwanese pianist Ching-Yun Chen has won numerous awards in the United States and Taiwan, including the first prize at The Performing Arts of Scholarship Foundation (PASF) this year 2021, the first prize at the Taipei County Student Competition of Music, and second place at the National Student Competition of Music in Taiwan. She was invited as one of two pianists to compete in the 2016 concerto competition at the Frost School of Music at the University of Miami. She also was the winner of the Chamber Music Competition at UCSB in 2019 and 2021.
Ching-Yun has performed as a recitalist and chamber musician throughout the United States and Taiwan. Performance venues have included the Lehmann Hall at the Music Academy of the West, Clark Hall and Gusman Hall at the University of Miami, Radke Fine Arts Theatre at the University of Central Oklahoma, the National Recital Hall in Taipei, Taiwan, and Lotte Lehmann Hall and Karl Geiringer Hall at the University of California, Santa Barbara. She also performed in masterclasses of pianists, including Richard Goode and Dean Kramer.
Ching-Yun began her piano studies at the age of four and entered the music program in Kuang-Jen Catholic Elementary and High School, Zhongzheng Senior High School, where she was a student of Wen-Ling Shih. She graduated from Fu Jen Catholic University in Taiwan (B.M. in Piano Performance), as a student of Dr. Linju Ou, where she received the Book Awards every semester.
She holds a master's degree in keyboard performance from the University of Miami, where she was a pupil of Santiago Rodriguez, who won the Silver Medal at the Van Cliburn International Piano Competition (1981). Ching-Yun is scheduled to earn her Doctoral of Musical Arts in Keyboard Performance at the University of California, Santa Barbara, under the guidance of Dr. Charles Asche. She held the Martin Kamen Fellowship Award and served as Teaching Assistant in piano teaching and accompanying.