Gibb Schreffler
Gibb Schreffler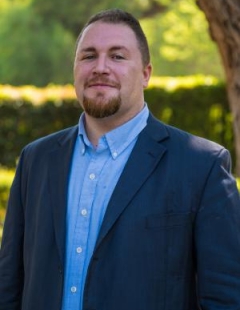 Specialization
MA Ethnomusicology, Spring 2002;
PhD Ethnomusicology, Summer 2010
Bio
Assistant Professor of Music at Pomona College.
Through the study and teaching of music, Gibb Schreffler aims to generate insights both to serve other scholars in academic disciplines and to facilitate individuals' cultivation of the musical aspect of themselves. His research interests span diverse musical-cultural areas, including vernacular music and dance of South Asia's Punjab region, historical work-songs of American maritime culture, and the aesthetics of Jamaican popular music. His broad theoretical interests include the ways people engage with music to reaffirm and articulate their cultural values and social identities, along with philosophical questions about the nature, definition, and categorization of music.
Schreffler's research in Punjab has focused on the traditions of hereditary-professional drummers, issues pertaining to the social status of musicians, and popular dance revivals. In India he was a disciple of the Punjabi dhol drum master Garib Dass, and he studied Punjabi language, history, and religion with Gurinder Singh Mann at UC Santa Barbara's Center for Sikh and Punjab Studies. In a different vein, he is presently writing a book about the early development of the old-time sailors' chanty genre. This work will illuminate the little-known African-American work-singing practices that would go on to form the basis of an international phenomenon of work-singing on the sea in the mid-nineteenth century.
Having performed on a wide array of instruments and in eclectic musical genres over the years, Schreffler has been most active recently as a performer of maritime music and chanties, appearing at such venues as the San Francisco Maritime National Park and Mystic Seaport.
To learn more about Dr. Schreffler, please visit pomona.edu/directory/people/gibb-schreffler.