Kevin McBrien
Kevin McBrien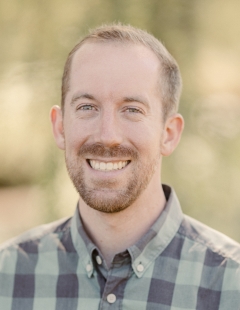 Specialization
MA musicology, Spring 2019
PhD musicology, Summer 2022
Bio
Kevin McBrien holds an MA and a PhD in musicology from the University of California, Santa Barbara. His dissertation—entitled "(Re)made in America: Émigrés, Identities, and Three Los Angeles Orchestras (1933–45)"—examines select moments of intersection between European émigré musicians and Los Angeles orchestras in the 1930s and 40s. Other research interests include American musical institutions, canonicity, concert culture, and public musicology/audience engagement practices.
Kevin is an active writer, editor, and speaker. He has written program notes for various organizations, including the Aspen Music Festival and School, Music Academy of the West, and BBC Proms, and liner notes for releases by Chavdar Parashkevov, Natasha Kislenko, and Sung Chang. He has also presented pre-concert talks in Aspen, Aliso Viejo, and Santa Barbara. For three summers, Kevin worked as the Assistant Program Book Editor at the Aspen Music Festival and School (2018–19, 2021).
In spring 2015, Kevin graduated from California State University, Long Beach with a Bachelor's in music history & literature. He spent summer 2015 at the Music Division of the Library of Congress, organizing and archiving twentieth-century publicity photographs as part of the Junior Fellows summer intern program.
In his spare time, Kevin enjoys blogging, movies, attending concerts, playing horn, and long walks.