Laura Emmery
Laura Emmery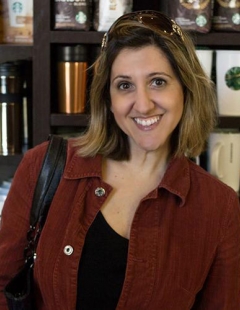 Specialization
PhD Music Theory, Spring 2014
Bio
Laura Emmery is Assistant Professor of Music Theory at Emory University. Her research focuses on 20th/21st-century music and post-tonal theory, with an interdisciplinary approach that draws on philosophy, literary criticism, critical theory and performance studies. Laura's current project examines political, social, and cultural events that led to the momentous avant-garde and experimental music scene in Belgrade, Serbia (then Yugoslavia) from 1945 until 1991, ending with the year when all artistic activities came to a sudden halt with the start of the Yugoslav civil wars. It follows the emergence of a postwar Yugoslavian cultural program that made the republic a magnet for experimental musicians and artists from throughout the Soviet Bloc, through the sudden and violent dissolution of that program with the collapse of the political state.
Laura's recently published monograph, Compositional Process in Elliott Carter's String Quartets: A Study in Sketches, and a critical edition, Elliott Carter Speaks: Unpublished Lectures, are a culmination of her archival research at the Paul Sacher Stiftung over several years. Her articles have been published in Twentieth-Century Music, Contemporary Music Review, The Musical Quarterly, and Music Theory Online, among others.
Laura's research has been supported by Fulbright Scholars Fellowship, American Philosophical Society's Franklin Research Grant, the Society for American Music's Edward T. Cone Fellowship, Paul Sacher Stiftung Research Grant, Albert and Elaine Borchard European Studies Fellowship, and by several Emory University grants, including the Center for Faculty Development and Excellence Public Scholarship Advancement Fund, Program to Enhance Research and Scholarship, University Research Committee – Halle Institute for Global Research and Learning, and the Provost Research Grant, among others.
Laura serves as associate editor for Music Theory Spectrum (2020–2023) and Contemporary Music Review (2021–2024), a co-chair of SMT's Post-1945 Music Analysis Interest Group, a former co-chair of SMT's Autographs and Archival Documents Interest Group, and a former committee member of the SMT Committee on the Status of Women.