Rachel Short
Rachel Short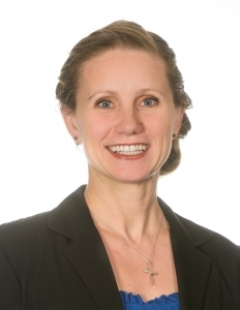 Specialization
PhD Theory, Summer 2016;
Certificate in College and University Teaching, Summer 2016
Bio
Rachel Short is Assistant Professor of Music Theory at Shenandoah Conservatory in Winchester, VA. Her research specialties are choreomusical analysis, rhythm and meter, and American musical theatre. Her interdisciplinary dissertation, "Musical Feet: The Interaction of Choreography and Music in Leonard Bernstein and Jerome Robbins's Ballet Fancy Free," is an integrated reading of the musical score and the original choreography that investigates the relationship between complementary aspects of their creative artwork. She is Co-Chair of SMT's Dance and Movement Interest Group. An active scholar, Dr. Short has presented papers at various conferences including the national meeting of the Society for Music Theory Conference in St. Louis, and Music Theory Midwest—where her work received honorable mention for the Arthur J. Komar Award. She was recently featured in the article "Music Theory, Professional Conferences, and Community Engagement" in Practice Magazine, which she co-authored, and is currently writing a chapter in the edited collection Putting It Together: Analyzing Musicals.
Committed to teaching and mentoring, Dr. Short completed the Certificate in College and University Teaching at University of California, Santa Barbara (UCSB) and earned a Certificate from the Summer Teaching Institute for Associates (STIA). She provided mentorship and support for graduate student teachers as Peer Facilitator in Arts & Humanities for STIA, and oversaw and mentored teaching assistants at Arizona State University. At Shenandoah University, she was selected as a Transformative Teaching & Learning Fellow for the 2020-2021 academic year. Her teaching goals center on harnessing multimedia to develop students' analytical abilities so they can better understand the music they perform and enjoy.
She has been active as a musical director and performer in theatrical productions, as a solo singer and as a member of various choirs. She has performed onstage at regional theatres and in national tours, including a tour of Camelot starring Robert Goulet. Favorite performance arenas include Lamb's Players Theatre, the Lawrence Welk Resort Theatre, Starlight Musical Theatre Sea World, and the Empire State Building as a singer, dancer, pianist and actress. Her current favorite musical activity is singing with her family in their living room for online cabarets.
Dr. Short received a Ph.D. in music theory from University of California, Santa Barbara, a M.A. from Queens College, CUNY, and a BA from Point Loma Nazarene University, San Diego.