Scott Dirkse
Scott Dirkse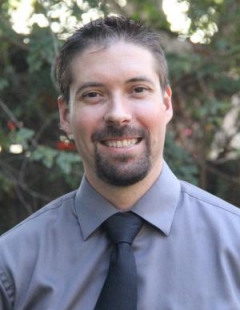 Specialization
MA Musicology, Spring 2012
PhD Musicology, Summer 2015
Bio
Scott Dirkse received his PhD in Musicology from UC Santa Barbara in 2015. Prior to arriving at Santa Barbara, Dr. Dirkse received his B.A. in piano performance and liberal studies from Cal Poly, San Luis Obispo, a secondary music teaching credential from Cal State University, Bakersfield, and an M.M. in piano pedagogy from the University of South Carolina. He is recognized as a Nationally Certified Teacher of Music (NCTM) by the Music Teachers National Association and was a recipient of the UCSB Excellence in Teaching Award.
Dr. Dirkse's research focuses on pedagogical issues in both applied and academic music fields, including piano pedagogy, theory pedagogy, and the emerging discipline of music history pedagogy. He has presented at the national conferences for the College Music Society, the Music Teachers National Association, the National Conference on Keyboard Pedagogy, and Teaching Music History Day. His dissertation examined the pedagogy movement in American musicology, and he has published articles in Clavier Companion, American Music Teacher, the Journal of Music Theory Pedagogy, and the Journal of Music History Pedagogy.
Dr. Dirkse currently teaches at Bakersfield College and Stockdale High School, with previous teaching positions at Cal Poly, San Luis Obispo, and University of California, Santa Barbara.