Vincent E. Rone
Vincent E. Rone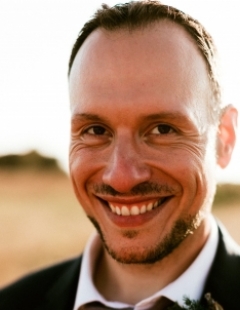 Specialization
PhD Musicology, 2014
Bio
Vincent E. Rone earned a PhD in musicology from UC Santa Barbara in 2014. Since then he has taught at universities in New Jersey, Virginia, and recently joined the music faculty of Franciscan University of Steubenville in Ohio where he currently teaches music history and theory. He and his wife Susan live in Pittsburgh, PA, where he works as Director of Music and organist at Archangel Gabriel Parish comprising three Catholic churches.
Vincent's research interests lie in music of religious resistance and protest in 1960s Catholic France. His work in this area has been published by The Journal of Musicological Research, The Church Music Association of America, and The American Organist. Since then, he has broadened his interests to include nineteenth-century harmonic traditions depicting the natural and supernatural within film and videogame music. His work on the music of The Lord of the Rings film trilogy is published in The Journal of Music and the Moving Image, while his work on the Legend of Zelda videogame has appeared on the Ludomusicology Research Group and the newly launched Journal of Sound and Music in Games.
Finally, Vincent co-edited and contributed to a recent anthology published by Routledge, Mythopoeic Narrative in The Legend of Zelda, in which he discusses the significance of nostalgia within the music of the game franchise. This project led him to spearhead a collaborative project of scholarly essays dedicated to nostalgia and videogame music, forthcoming by Intellect Books.