Andy Radford
Andy Radford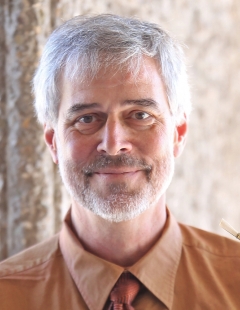 Position
Continuing Lecturer, Woodwind Brass & Percussion Program, Director of Wind Ensemble
Specialization
Bassoon
Woodwind, Brass & Percussion Program
Wind Ensemble
Bio
Andy Radford is Continuing Lecturer in Bassoon and Director of the University Wind Ensemble at the University of California, Santa Barbara (2022-2023). Previous to this UCSB appointment, he also taught bassoon at California State University, Fullerton, Occidental College and more recently at Westmont College.
As a bassoonist, Radford currently holds the Principal Bassoon position with the Santa Barbara Symphony and the California Philharmonic. Radford served as the Solo-Bassoonist of the Hofer Symfoniker (Germany) for two years. Radford has performed with the Los Angeles Philharmonic, Santa Barbara Chamber orchestra, Los Angeles Music Center Opera, Deutsche Oper Berlin, Pasadena Symphony, New West Symphony, Los Angeles Chamber Orchestra and on the Grammy Awards Telecast. He performed in over 850 performances of Phantom of the Opera (Los Angeles) from 1989-2003.
Besides recording classical works with several of the preceding ensembles, he has played on over 200 motion picture soundtracks such as Forrest Gump, Back to the Future, The Incredibles, UP, Zootopia, Ratatouille, Inside Out and the Star Trek and Planet of the Apes franchises.
From 2004 to 2020, Radford served as Music Director of the Santa Barbara Youth Symphony, leading collaborations with many Santa Barbara Arts Ensembles and the UCSB School of Music. Radford was a co-founder, and co-Music Director of the Ojai Youth Symphony from 2002 until 2017. Previously, Radford served at the Ojai Music Festival as Education Coordinator, Intern Coordinator, and site producer of education events during the Festivals.
Radford studied bassoon at the California Institute of the Arts, and continued his musical education with the Los Angeles Philharmonic Orchestral Training Program, the Aspen and Spoleto Music Festivals, and the Music Academy of the West.
Secondary email: andyradford2009@gmail.com