David Malvinni
David Malvinni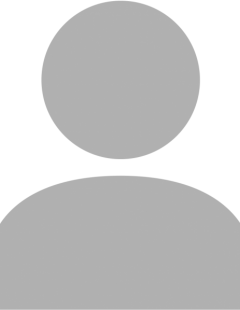 Position
Lecturer, Ethnomusicology
Specialization
Roma (Gypsy) Music
Musicology
Rock Music
Classical Guitar
Bio
David Malvinni, musicologist and guitarist, has written books on Roma (Gypsy) music and its appropriation in classical music (2004), the Grateful Dead's improvisational rock (2013), and the aesthetics of the Rolling Stones's take on Americana (2016). Current projects are: the impact of Gypsiness on Romantic violin repertoire, the performance practice of early music as played on the classical guitar, and a Heideggerian interpretation of tuning, temperament, and fugue. In September 2021 he gave his Heidegger paper at EuroMac 10 in Moscow over Zoom, in a session he chaired on deconstruction and music theory, which he is co-editing for publication. At UCSB he was a member of Jacques Derrida's UC Irvine seminar for three years.
As an ethnomusicologist, David's fieldwork has taken him across several Central European countries, culminating in violin studies with members of Taraf de Haidouks. At UCSB he studied historical musicology with an emphasis in ethnomusicology, working with Scott Marcus on maqam, violin and 'ud, and as a player in the Middle Eastern Ensemble.
David studied guitar with noted Segovia pupil Phillip de Fremery, and completed advanced studies with him at Amherst. Master classes include Eliot Fisk (NEC and Mozarteum) and Oscar Ghiglia (Basel); he continues to collaborate with Professor Fisk on his guitar projects.
David teaches as an adjunct professor in Music and Ethnic Studies at SBCC, with courses in music appreciation, rock and popular music, world music, guitar performance, and the African American music experience. He is the director and curriculum writer of CAMA's music education program, a program whose outreach impacts hundreds of elementary school students in the Santa Barbara/ Goleta area. C.V. at http://bit.ly/MalvinniVita.
Personal email: dmalvinni@gmail.com
Education
Ph.D. UC Santa Barbara (2002), musicology
M.M. UMass Amherst (1996), musicology
B.A. Rice University (1992), philosophy
Heidelberg University, Germany, 1990-91
Publications
Books:
Experiencing the Rolling Stones: A Listener's Companion. Lanham, MD: Rowman & Littlefield, 2016.
Grateful Dead and the Art of Rock Improvisation. Lanham, MD: Scarecrow Press, 2013.
The Gypsy Caravan: From Real Roma to Imaginary Gypsies in Western Music and Film. Current Research in Ethnomusicology, vol. 10. New York: Routledge, 2004.