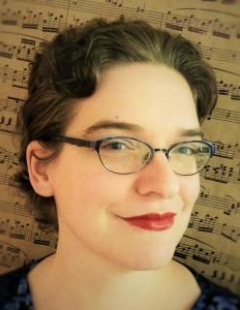 Specialization
MM Strings (Viola), Spring 2009
PhD Musicology, Summer 2016
Bio
1983-2020
Linda Shaver-Gleason earned a Ph.D. in Musicology, and wrote her dissertation on Felix Mendelssohn's posthumous reception in Britain. A native of Lombard, Illinois, Linda earned her Masters in viola at UCSB in 2009 before changing her emphasis to musicology. Also in June 2009, she won the Stanley Krebs prize in Musicology and the Roger Chapman prize in Music Theory. Linda published two articles in the Journal of the American Viola Society, including one on Mendelssohn which appeared in the Fall 2011 issue. In July 2012, she presented a paper at the North American British Music Studies Association conference at the University of Illinois at Urbana-Champaign. She also wrote program notes for the UCSB Symphony Orchestra and the Santa Barbara Chamber Orchestra.
Read Dr. Shaver-Gleason's "Exit Interview with a Public Musicologist" with National Sawdust here.
Publications
"Felix Mendelssohn: Violist"
Journal of the American Viola Society
Fall 2011, Vol. 27 Issue 2
"Ritter's Viola Alta: The Viola's Nineteenth-Century Identity Crisis"
Journal of the American Viola Society
Fall 2005, Vol. 21 Issue 2