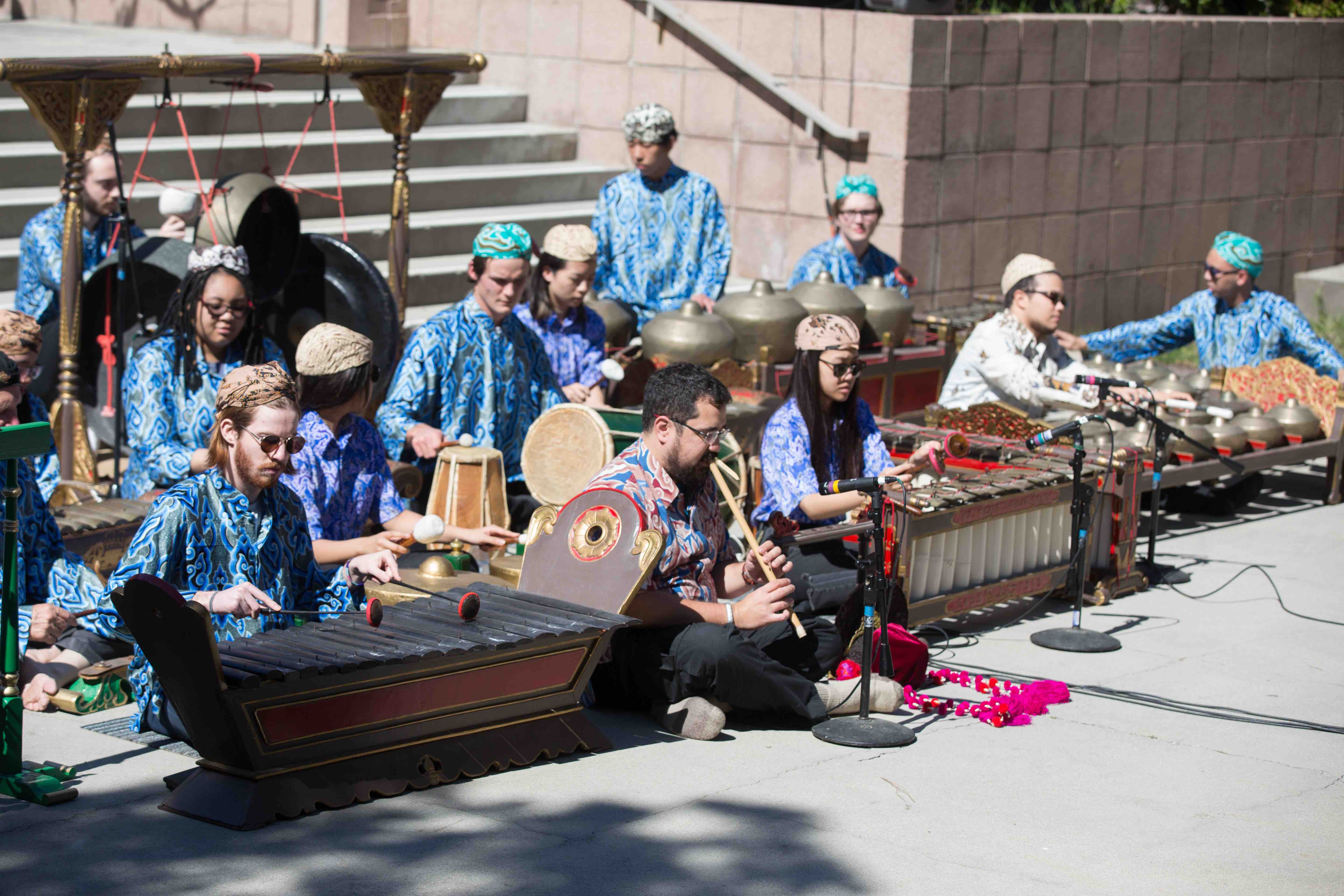 Course Information
Course Numbers: Music A 70J, 170J, 270J (Ethnomusicology Ensemble)
Director: Richard North
Class Times: Tuesdays and Thursdays from 5:30-6:50 pm
Class location: Room 1231, Music Building
Course Description
Gamelan is the celebrated gong orchestra of Indonesia. The UC Santa Barbara Gamelan Ensemble, founded in 1987, is a performance course for the study and practice of the Gamelan orchestra, designed to give students the opportunity to experience this appealing musical tradition from the island nation of Indonesia. The music ranges from serene and contemplative, to boisterous and exciting.
No previous experience necessary. No audition required.
Please contact Richard North at gamelaninsb@aol.com for more information.