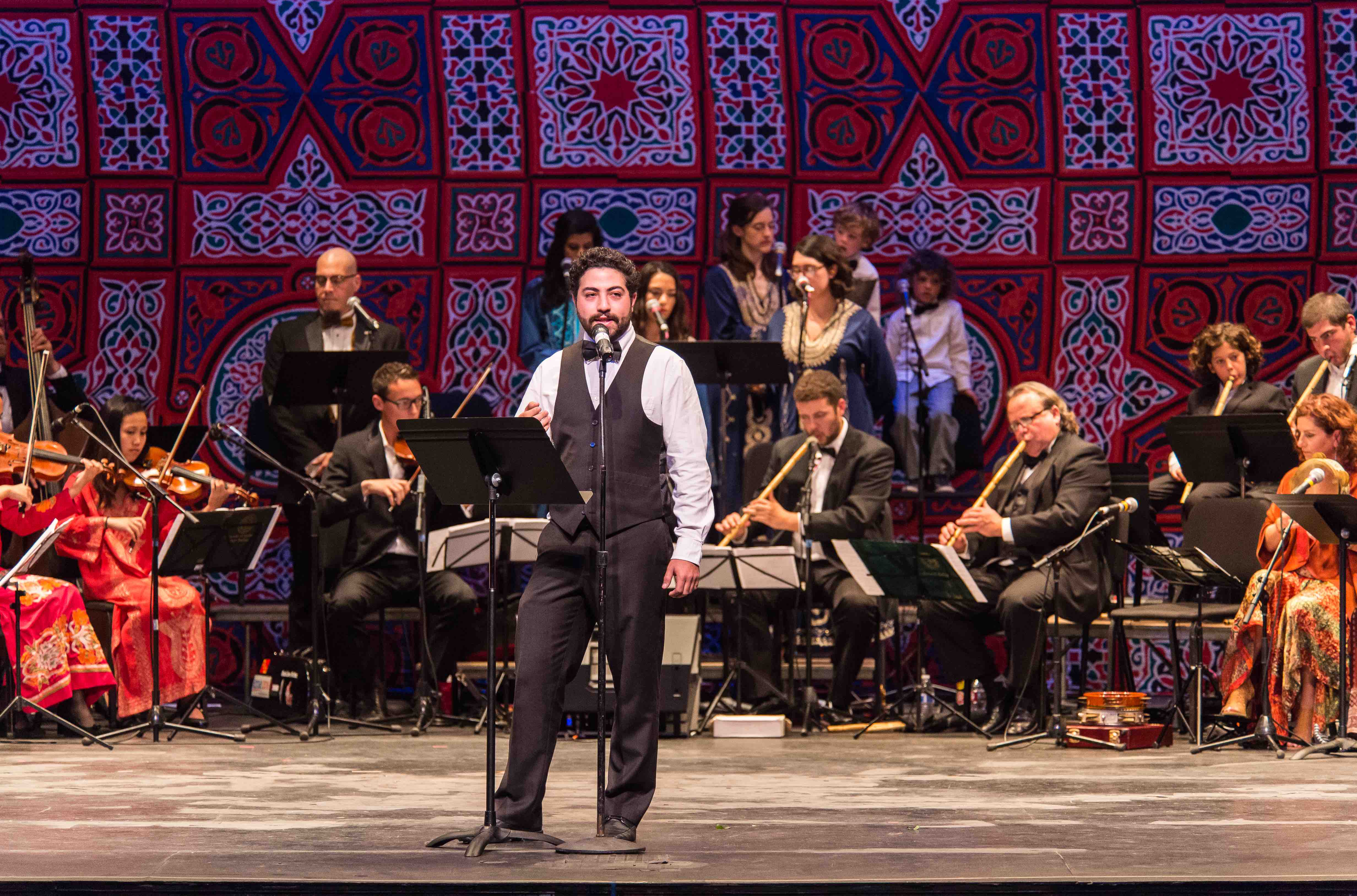 Vocal soloist Sam Khattar with the UCSB Middle East Ensemble
Course Information
Course Numbers: MUS A 70N, 170N, 270N (Ethnomusicology Ensemble)
Directors: Scott Marcus
Class time: Tuesdays from 5-6:30 pm
Class location: Room 1207, Music Building
Course Description
Join the UCSB Middle East Ensemble as a member of the UCSB Middle East Chorus! The chorus sings in a variety of Middle Eastern languages: Arabic, Armenian, Greek, Persian, Turkish, and more. All are welcome! No prior experience necessary. No auditions.
The UCSB Middle East Ensemble presents formal end-of-the-quarter concerts each quarter and additional (optional) concerts on and off campus throughout the year.
Please contact Professor Scott Marcus at smarcus@music.ucsb.edu for more information.