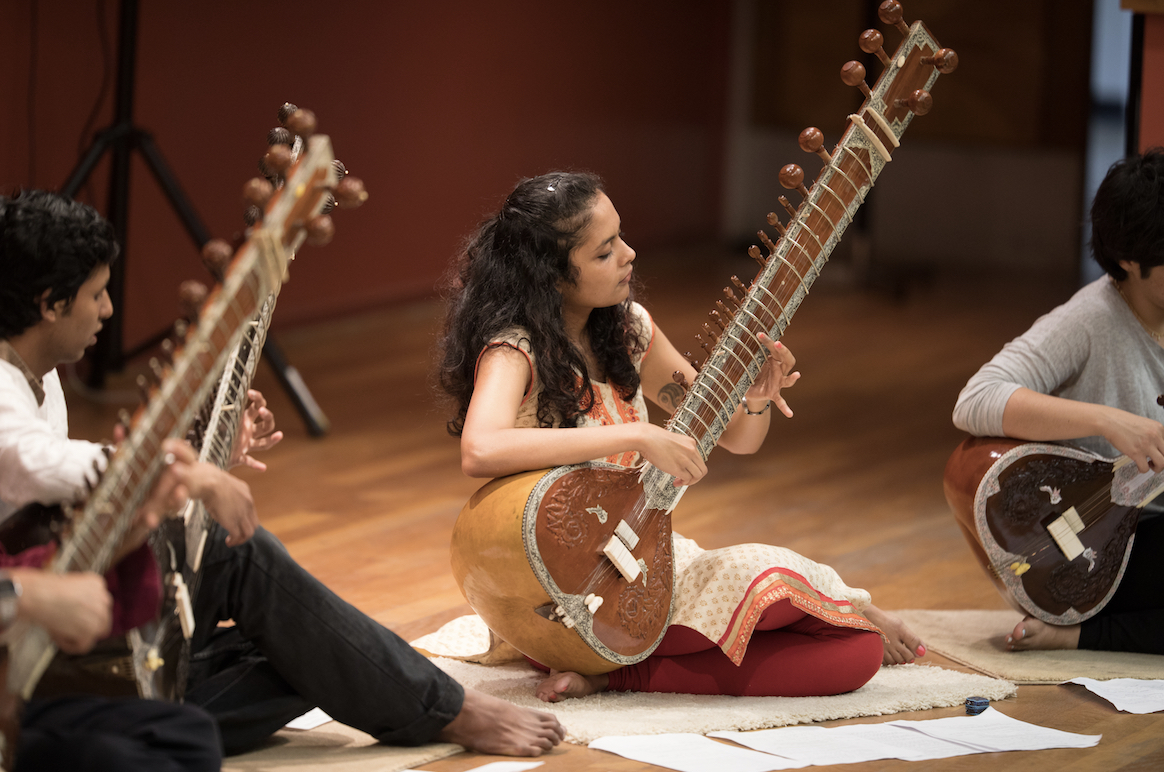 Course Information
Course Numbers: MUS A 70I, 170I, 270I (Ethnomusicology Ensemble)
Director: Scott Marcus
Rehearsal Times: TBA
Rehearsal Location: TBA
Course Description
The UCSB Music of the India Ensemble studies north Indian classical music on the sitar. The ensemble also studies some singing, Indian music theory, and cultural aspects of Indian music.
Audition Information
There are no auditions for this ensemble. Musicians of all levels of experience are encouraged to join. Please attend the first class meeting or contact Professor Scott Marcus at smarcus@music.ucsb.edu for more information.