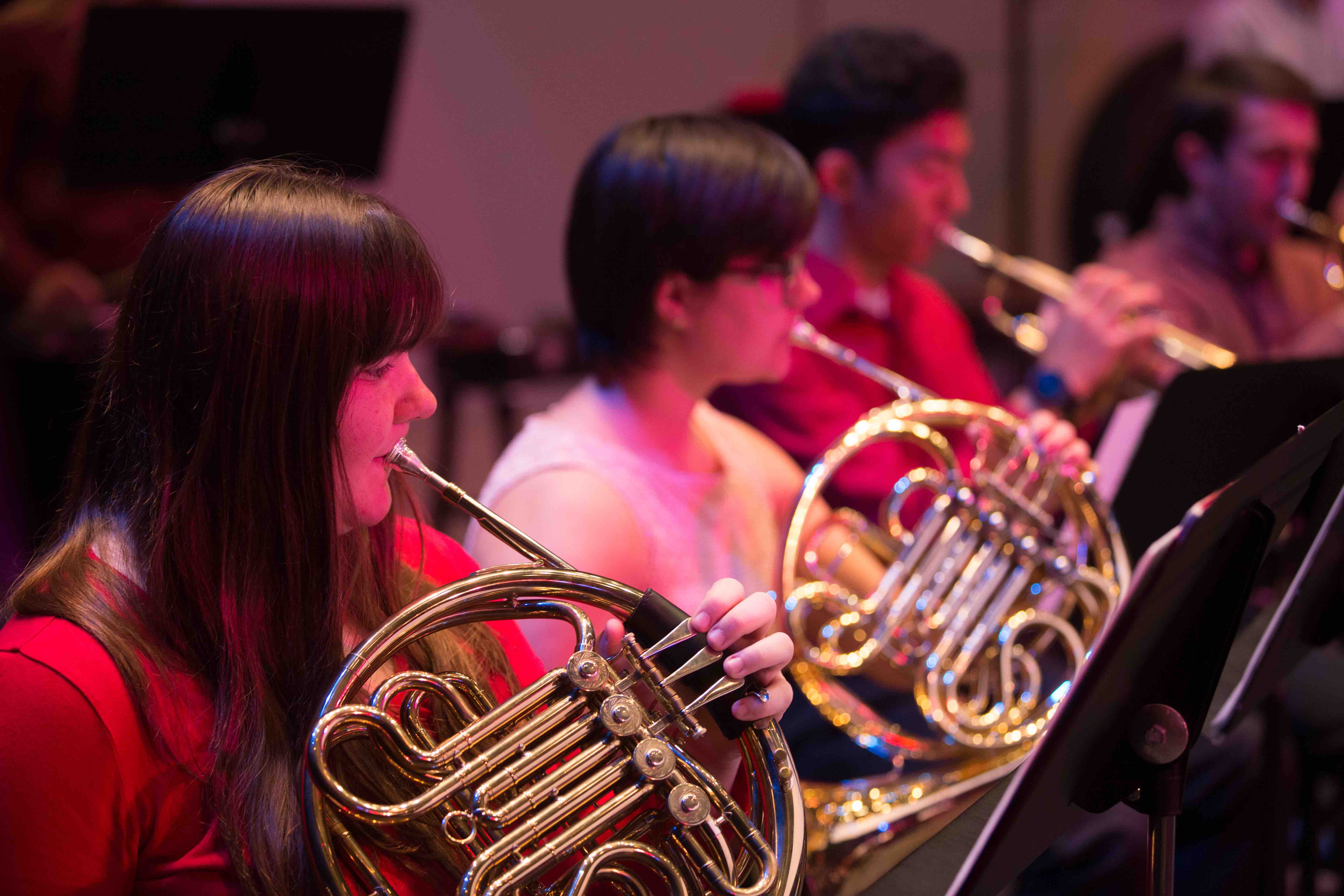 Course Information
Course Numbers: MUS A 34, 134, 234
Director: Andy Radford
Class times and locations: Tuesdays 6-8:30 pm in Lotte Lehmann Concert Hall; Thursdays 6-7:30 pm in Lotte Lehmann Concert Hall
Course Description
Advanced players only. Majors, non-majors, staff, and community members are welcome. Although the ensemble features winds, both strings and percussion are utilized.
Audition Information
Auditions are held during the first week of classes, by arrangement with the director. Please see the flyer below for more details or contact Andy Radford at amradf@ucsb.edu.