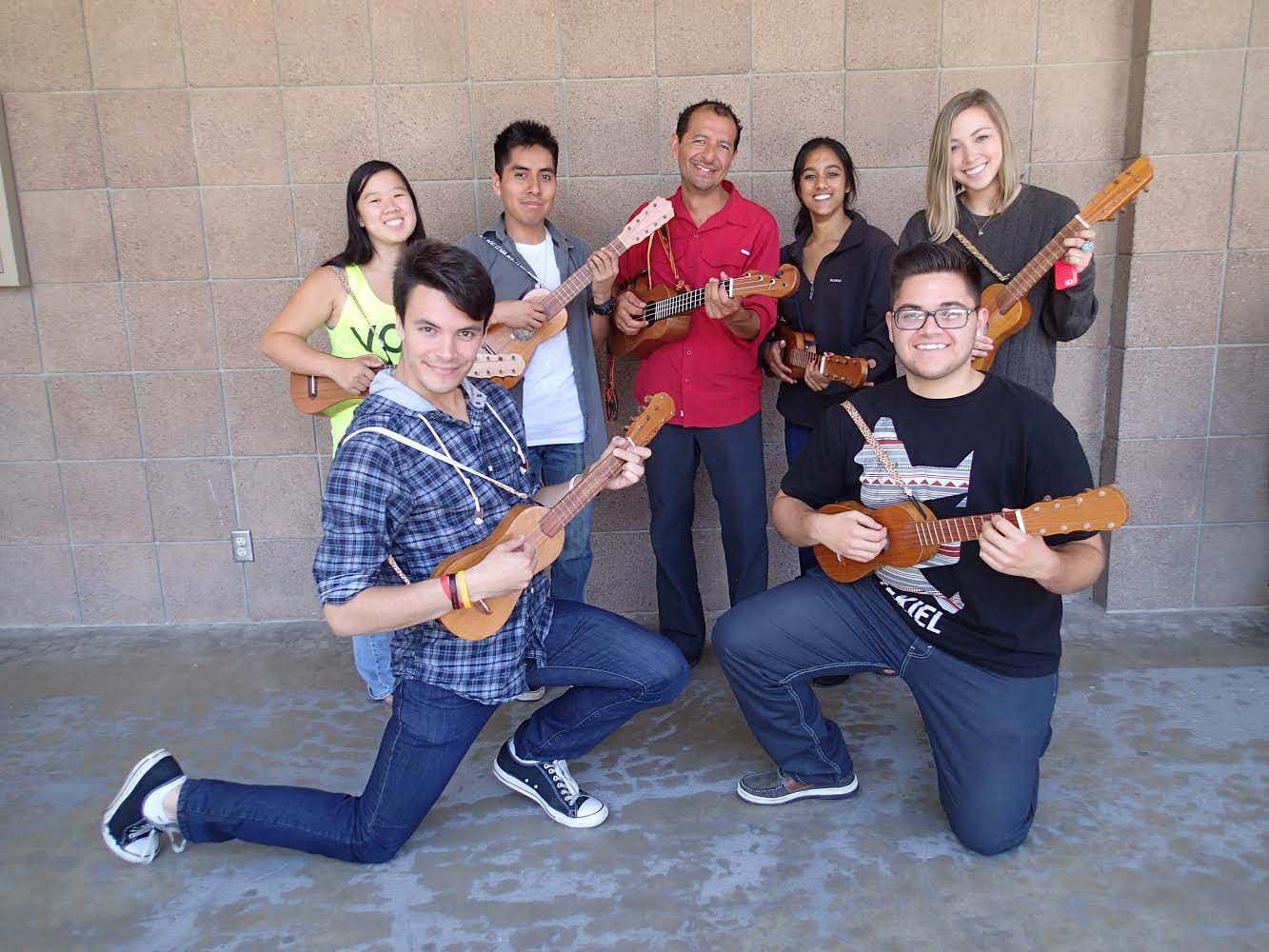 Students participate in a son jarocho workshop at UC Santa Barbara (photo by Dr. Ruth Hellier).
Course Information
Course Numbers: MUS A 70Z, 170Z, 270Z (Ethnomusicology Ensemble)
Director: TBD
Class Time: TBD
Class Location: TBD
Course Description
Son jarocho is a vibrant music and dance tradition from Mexico's Sotavento region (including parts of Veracruz, Tabasco, Oaxaca and Chiapas). Son jarocho reflects the synthesis of Mexico's African, Spanish and Indigenous influences in an evolving tradition that continues to thrive among current generations in Mexico and beyond.
The essence of son jarocho is expressed in an event known as a fandango. As the fandango is an inclusive space where all are welcome to participate in an accepting and energized environment, so the new UCSB Son Jarocho Ensemble welcomes everyone! All levels: beginner to experienced.
This course is supported by funds from the UC Santa Barbara Division of Humanities and Fine Arts.