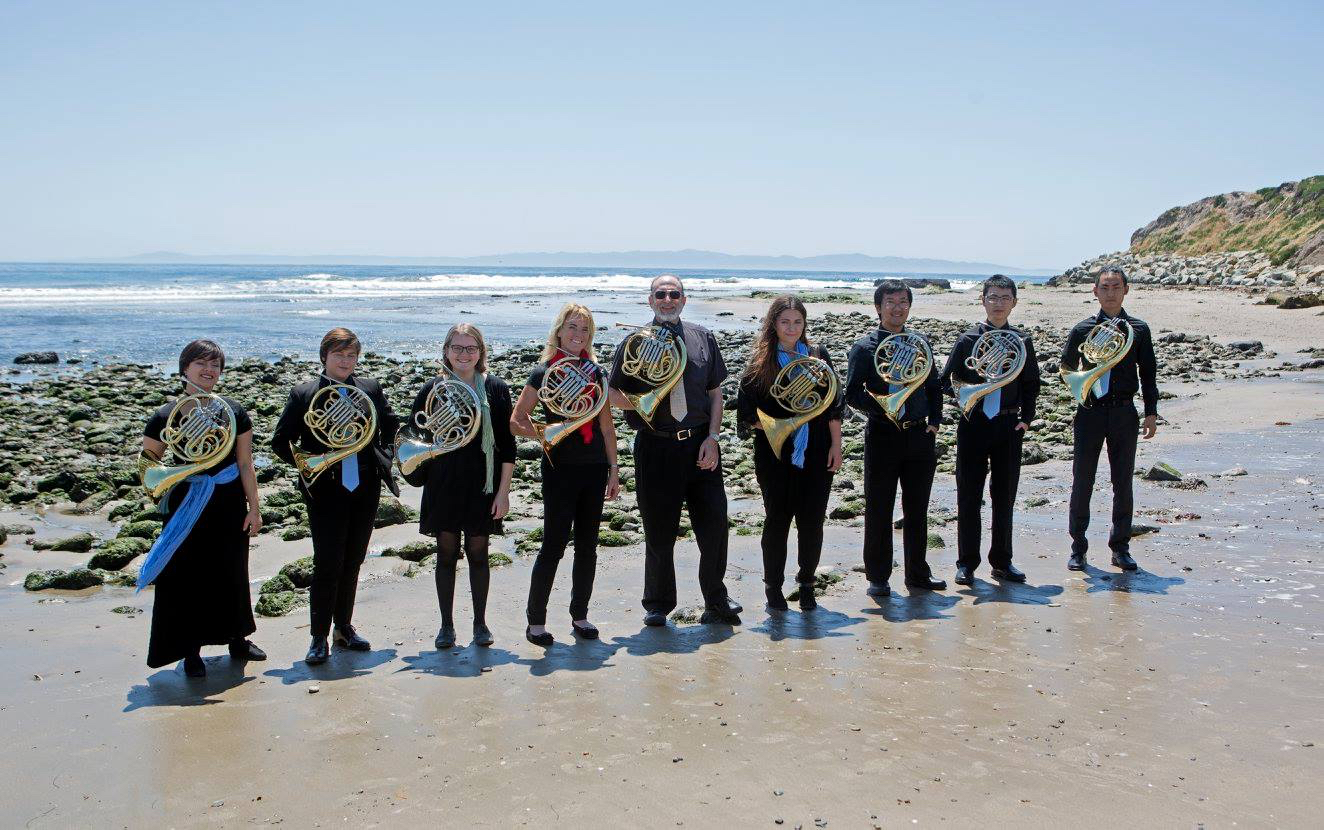 Course Information
Course Numbers: MUS A 45H, 145H, 245H
Director: Steven Gross
Class times and locations: Mondays 12-12:50 pm in Geiringer Hall; Fridays 12-12:50 pm in Music Room 1145
Course Description
The Suzanne Faulkner Horn Ensemble includes members of the French horn studio at UC Santa Barbara, and presents concerts of music written for three to eight horn parts. Repertoire comprises literature from the Renaissance through the 20th century. The ensemble's inspiration is Suzanne Faulkner, late widow of Maurice Faulkner. Her support and contributions were essential in burnishing the horn and brass programs at UC Santa Barbara.
Audition Information
Audition required. Please email the instructor, Dr. Steven Gross, at gross@music.ucsb.edu for more information.