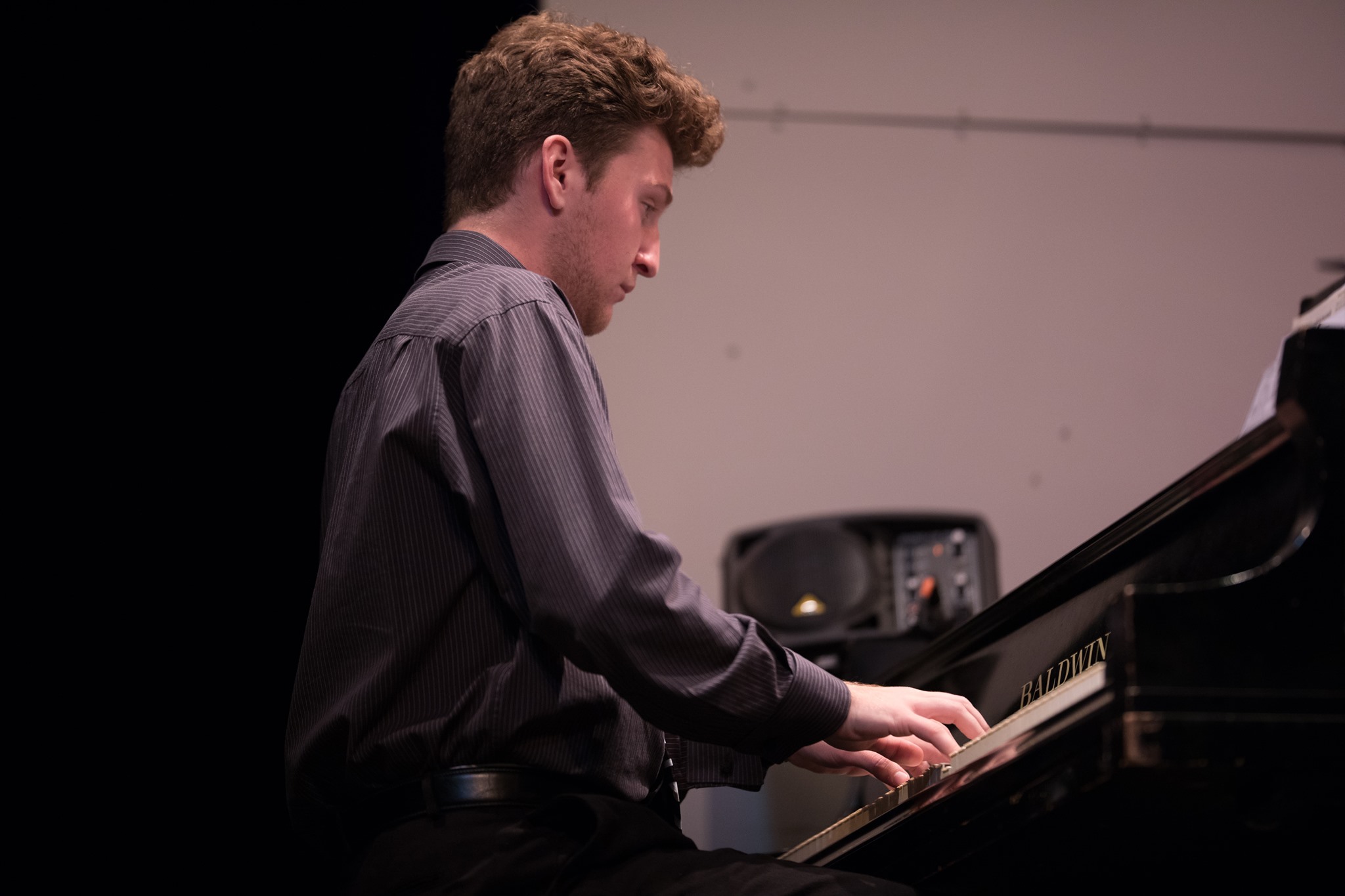 Senior Project (MUS 192 A-C)
All Bachelor of Arts students in the Music Department are responsible for completing a Senior Project (download a PDF of the Senior Project Guidelines).
Students should make contact with and petition a music faculty member to act as Senior Project Faculty Advisor. Only faculty members listed in the General Catalog under 'Faculty or Affiliated Faculty' can serve as Senior Project advisors unless otherwise approved by the department and university. If you are interested in choosing someone outside of this list, please contact the Undergraduate Advisor.
Prior to registering for 192A, you and your agreed upon advisor should fill out the Senior Project Form. Senior projects can be a paper, recital, composition, or other approved project. You should plan to register for 192A-B-C the last three quarters in residence at UC Santa Barbara. If you are planning to study abroad within this timeframe, please see the undergraduate advisor to plan accordingly.
Examples of possible Senior Projects include:
a research paper;
a creative project with written documentation of your creative processes;
a composition of original music, supervision of a performance and/or recording of it with written notes;
a recital with accompanying notes [see above for recital info.];
a multi-media project in which you create and discuss an original work.
You may have an idea for a senior project that does not fit any of the descriptions above. Other types of creative projects are possible. Discuss your idea with your chosen Senior Project Faculty Advisor for approval. The particular topic, approach, scope, and length are worked out between the student and the Faculty Advisor.
Your Faculty Advisor will evaluate your progress on your project each quarter, and you'll be given a grade for each instance of 192 (A, B & C). In addition, at the end of your program, your faculty will fill out and submit the Approval Form.