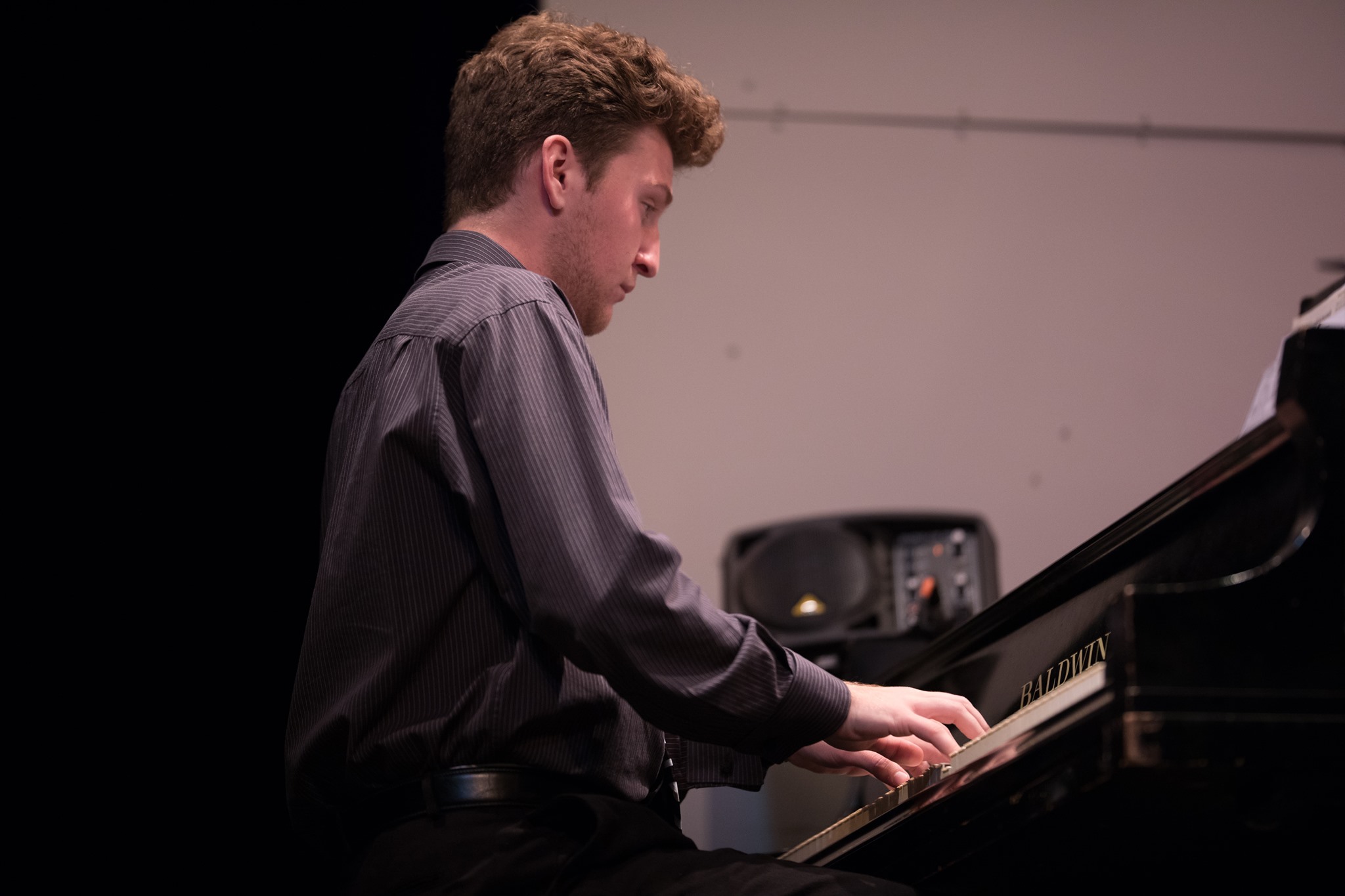 Senior Project (MUS 192 A-C)
Students majoring in the Bachelor of Arts in Music Studies (all emphases) are responsible for completing a Senior Project (view Senior Project Guidelines here). To complete the senior project, you will enroll in three quarters of 192ABC during your last three quarters in residence at UC Santa Barbara. If you are planning to study abroad within this timeframe, please see the undergraduate advisor to plan accordingly.
Prior to registering for 192A, you will need to make contact with a professor in the department who you would want to serve as your advisor. You will want to choose someone whose research or creative interests overlap with what you would like to work on for your senior project. Ask them if they have time in their schedule to work with you, and what their expectations for the senior project are so that you can find a faculty mentor who suits your working style.
The project itself can take many formats, as long as it includes a descriptive writing component (required of all projects). Examples of possible Senior Projects include:
a research or analytical essay, around 15-20 pages in length;
a creative project with written documentation of your creative processes;
a composition of original music, supervision of a performance and/or recording of it with written notes;
a recital with accompanying notes [see Student Recital page];
a multi-media project in which you create and discuss an original work
another type of creative or research project of similar scope that you can develop
in conjunction with your advisor (e.g. a podcast, a documentary film, a website).
You may have an idea for a senior project that does not fit any of the descriptions above. Other types of creative projects are possible. Discuss your idea with your chosen Senior Project Faculty Advisor for approval. The particular topic, approach, scope, and length are worked out between the student and the Faculty Advisor. Your Faculty Advisor will evaluate your progress on your project each quarter, and you'll be given a grade for each instance of 192 (A, B & C).
For further information about the senior project process, please read the senior project guidelines and attend the information session in week 0 of fall quarter.
Fall 2023 Info Session
We are having a required information session all about the Senior Project on Wednesday, September 27th, at 4pm in 1145. Whether you are in the middle of your project or just starting to brainstorm, we would love to see you there to provide guidance and support. Please use this form to submit any questions you may have so we can answer them at the info session, or email the undergraduate advisor Olivia Mendoza (olivia@music.ucsb.edu).