Alumna Rachel Short '16 contributes to Institute for Creativity article on Public Music Theory
Alumna Rachel Short '16 contributes to Institute for Creativity article on Public Music Theory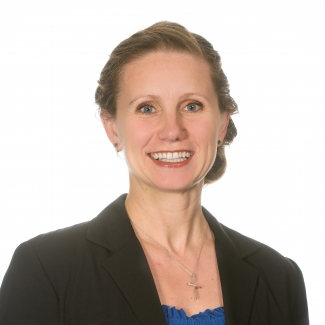 Media Contact
Adriane Cleary
Marketing and Communications Manager
UC Santa Barbara alumna Rachel Short '16 (PhD Music Theory) contributed to an Institute for Creativity article on public music theory, titled "Music Theory, Professional Conferences, and Community Engagement." For the article, Short and her collaborators Anna Gawboy, Danny Jenkins, and Larry Zbikowski focused on the concept of bringing music theory to public spaces, allowing interested parties outside of academia access to information that would normally be reserved for scholarly presentations and discussions on university campuses or at academic conferences.
Gawboy and Jenkins also interviewed Short and Zbikowski about their personal experiences presenting music theory in public spaces during the 2019 Society for Music Theory annual meeting in Columbus, Ohio. Zbikowski gave a talk, titled "From Feeling to Understanding," at the Columbus Science Pub and Short gave a presentation, titled "Moving Through Musical Time and Space," at the STEAM Factory.
After reflecting on her own experience, Short encouraged fellow music theorists to explore public music theory presentations of their own: "Do it! Step out there! Your skills in pedagogy, presenting, and performance give you a background for public presentation that scholars in other areas may need special training to acquire. Know your audience as much as possible, and respond to them. Get inspiration in ways to engage your audience from other public-facing sources; these can be outside academia, or outside music and the arts. Watching television specials about space with my family helped me to see how skilled scientists can make detailed research more accessible."
Read the full article here.
Short received a PhD in Music Theory in 2016 from UC Santa Barbara, where she studied with professors Lee Rothfarb and Pieter van den Toorn. Her dissertation co-chairs were associate professors Benjamin Levy and David Paul. Short also holds a Certificate in College and University Teaching from UC Santa Barbara. She currently serves as Assistant Professor of Music Theory at Shenandoah University in Winchester, VA.