Department of Music announces second episode of new podcast, Through My Ears
Department of Music announces second episode of new podcast, Through My Ears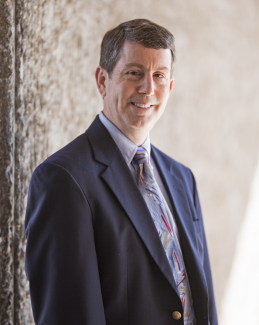 Media Contact
Adriane Cleary
Marketing and Communications Manager
The UC Santa Barbara Department of Music announces the release of the second episode in its new podcast series, Through My Ears. The episode stars Derek Katz, Associate Professor of Musicology, and is hosted by Timothy Bausch, a PhD candidate in theory. They discuss how the field of musicology is changing, advocacy and public engagement, and Katz's current research on Ellen Stone, the first female to ever be included in a brass section of a symphonic body not composed exclusively of women. As Katz puts it, "…having a 20-year-old woman playing a brass instrument at the front of a section in a major symphony orchestra… was literally national news."
Listen now on Apple Podcasts, Spotify, or Anchor.
With the Through My Ears podcast, graduate students are given the opportunity to sit down with their professors and ask them questions about their background, expertise, and current work in the field of music. The aim of the podcast is to highlight the diverse range of musical thought within the department, and bring awareness to its many programs. Ethnomusicology, theory, performance, and more are discussed, as listeners uncover the different motivations, aspirations, and values their teachers hold with regards to music.
This podcast was produced by Connor Long and the UC Santa Barbara Department of Music. Intro and outro music was recorded at the Kerr Hall Sound Studio, performed by second-year music major Kaitlin Webster-Zuber.