Teaching Professor Emeritus Jeremy Haladyna contributes essay to Brazilian music journal ORFEU
Teaching Professor Emeritus Jeremy Haladyna contributes essay to Brazilian music journal ORFEU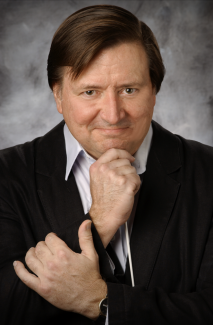 Media Contact
Adriane Cleary
Marketing and Communications Manager
UC Santa Barbara Teaching Professor Emeritus Jeremy Haladyna contributed an essay, titled "Villa-Lobos Vindicated (At Last): A Pan-American Prescription," to the October 2020 issue of the Brazilian music journal, ORFEU. In the essay, Haladyna argues that the "New World" can lay claim to new confidence as to musical matters: it can now rival Europe, at least as to raw material. He seeks to bolster this assertion with a look into three specific areas: rhythm, tuning, and contextualization.
"I was very interested here in connecting back to Villa-Lobos, who really put himself out there in the 1920s," said Haladyna. "He went to Paris only to tell them he wasn't there to be tutored. It seemed rudely audacious, but he may have been prophetic. I take up this question again to see what's changed: whether there is now—decades later—more matter with which to make music on this side of the globe, than on that."
UC Santa Barbara PhD alumnus and former faculty member Dr. Luigi Irlandini also serves as ORFEU's co-editor. He is now on the faculty of Santa Catarina State University in Brazil.
Read Haladyna's full essay here.
Haladyna retired from UC Santa Barbara in June 2019, after serving over 25 years on the composition faculties of both the Department of Music and the College of Creative Studies. A laureate of the Lili Boulanger Prize and diplômé of the history-rich Schola Cantorum on Paris' Left Bank, he holds prizes and academic qualifications from three countries, as well as advanced degrees from the University of Surrey (U.K.) and the University of California. Haladyna began teaching undergraduate composition at UC Santa Barbara in 1991 and was named to its permanent faculty in March 2000. His own past teachers include William Kraft, Karl Korte, Eugene Kurtz, Jacques Charpentier, and Joseph Schwantner. Haladyna assumed the Directorship of the Ensemble for Contemporary Music in 2003 upon the retirement of William Kraft, and held that position until his own retirement in 2019.