UCSB Professor João Pedro Oliveira Named 2023 Guggenheim Fellow for Music Composition
UCSB Professor João Pedro Oliveira Named 2023 Guggenheim Fellow for Music Composition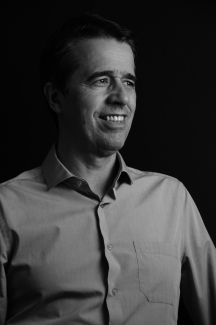 We are thrilled to announce that João Pedro Oliveira, Professor and Corwin Chair of Composition in the Department of Music at UC Santa Barbara, has been named a 2023 Guggenheim Fellow for Music Composition. This distinguished award recognizes exceptional artistic achievement and provides recipients with the financial support they need to continue their work.
The Guggenheim Fellowship was established in 1925 by Senator Simon Guggenheim and his wife as a way to support individuals who have demonstrated exceptional ability in the arts, natural sciences, social sciences, and humanities. Over the years, it has become one of the most prestigious awards in the world, with a highly competitive selection process that includes rigorous evaluation of applicants by a committee of experts in each field.
Professor Oliveira's selection as a 2023 Guggenheim Fellow for Music Composition is a testament to his outstanding talent and dedication to his craft. As a composer, he has created a diverse body of work that spans multiple genres, including electroacoustic music, chamber music, orchestral works, and multimedia compositions.
His compositions have been performed by renowned ensembles and orchestras around the world, including the Arditti Quartet, the Orquestra Gulbenkian, and the Arturo Toscanini Symphony Orchestra. He has also received numerous awards and recognitions throughout his career, including the Magisterium Prize in Bourges, New York Movie Awards (best music video), Giga-Hertz Award, Musica Nova Prize, Destellos Competition, and Metamorphosis Competition.
As the only recipient coming from UC Santa Barbara this year, Professor Oliveira's selection is a tremendous honor for him and for our university. At UCSB, Professor Oliveira is known for his innovative approach to composition and his commitment to mentoring the next generation of musicians and composers. He has been a member of the faculty since 2020 and has inspired many students to pursue their passion for music composition.
We are proud to have Professor Oliveira as a member of our faculty and congratulate him on this well-deserved recognition. His work is a testament to the power of creativity and the importance of supporting the arts, and we look forward to seeing what he will accomplish in the years to come.