Jared Holton
Jared Holton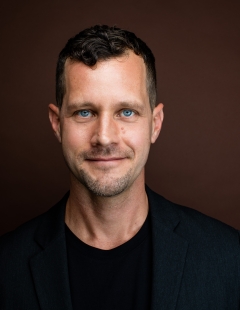 Specialization
PhD Ethnomusicology, Summer 2022
Bio
Jared Holton, PhD and Chancellor's fellow in Ethnomusicology with an interdisciplinary emphasis in Global Studies at UCSB. He has undergraduate and graduate degrees in piano performance, intercultural studies, and music education, with over seven years of experience teaching private and classroom-based music curricula. On the stage, his performances range from solo piano concerts, collaborative work in the Western Classical repertoire, and most recently as 'ud and vocal performer with the Middle East Ensemble at UCSB. He came to UCSB after nearly five years of teaching music in Western Libya within several institutions, namely the University of Tripoli, and performing music with a variety of local and expatriate musicians.
His research investigates cultural movement through an analysis of how North Africans transmit and circulate the tubu', the musical modes that are said to originate from al-Andalus (Muslim Spain). Utilizing ethnography from southern Tunisia (Sfax) and western Libya (Tripoli), and relying on cultural theorists such as Elizabeth Grosz, Gilles Deleuze, Félix Guattari, Manuel DeLanda, and Jane Bennett, this project explores how Tunisian communities imprint structures of sound as a way to make home in the Mediterranean. Jared's work has been supported by the Center for Middle East Studies at UCSB, and also by the American Institute for Maghrib Studies.
For a recent podcast on his work, check out The Transmission and Effectivity of the Ma'luf Tradition, an Andalusian Music within Tunisia and Libya, published in the series Maghrib in Past & Present by the Center for North African Studies in Tunis.
Other research interests include the connections between music, religion, and soundscapes; globalization and musical practices; and music pedagogy.
Undergraduate courses taught as Instructor-of-record:
MUS 1: Classical Music Live
MUS 17: World Music
MUS 114: Music and Pop Culture