Elizabeth Mosher (1935-2016)
Elizabeth Mosher (1935-2016)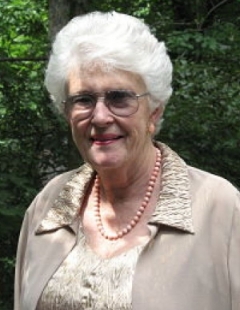 Position
Professor Emeritus, Voice Program
Specialization
Voice Program
Bio
A soprano and professor of voice, Elizabeth Mosher earned her BM and MM in voice performance from the University of Southern California. With a Fulbright Scholarship, she studied further at the Hochschule fur Musik in Hamburg, Germany. Engaged at the Biel-Solothurn Opera in Switzerland where she sang 18 leading roles. Returning to the United States in 1963, she was given two Martha Baird Rockefeller Grants and won the Walter Naumburg Award for concert artists in 1964 with a debut recital at Town Hall NYC in 1965, followed by a European tour. In 1966 she won the American Opera Auditions which resulted in a Milan debut at Teatro Nuovo in Mascagni's L'Amico Fritz.
Her teaching career includes three universities: the University of Michigan from 1970 to 1979, the University of Arizona from 1979 to 1997, and the University of California, Santa Barbara from 1997 to 2005. Additionally she served on the summer faculties of the National Music Camp at Interlochen, American Institute of Musical Studies in Graz, Austria, and the University of Miami in Salzburg, Austria. Her many successful students have sung with the Metropolitan Opera, Santa Fe, Glyndebourne, Covent Garden, San Francisco and can also be found in dozens of academic positions throughout the country.
(1935-2016)
Elizabeth Mosher's obituary in the Santa Barbara News-Press is available here.