Professor Benjamin Brecher, Continuing Lecturer Jon Nathan, and Lecturer Dustin McKinney featured in Opera Santa Barbara's Il Tabarro and El Amor Brujo
Professor Benjamin Brecher, Continuing Lecturer Jon Nathan, and Lecturer Dustin McKinney featured in Opera Santa Barbara's Il Tabarro and El Amor Brujo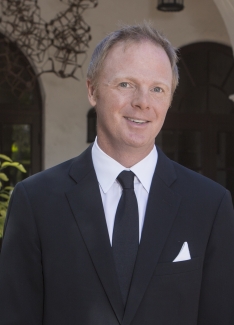 Professor Benjamin Brecher, Continuing Lecturer Jon Nathan, and Lecturer Dustin McKinney will be featured in Opera Santa Barbara's double-bill production of Giacomo Puccini's Il Tabarro (The Cloak) and Manuel de Falla's El Amor Brujo (Love, the Magician) on Friday, October 29 at 7:30 pm and Sunday, October 31, 2021 at 2:30 pm at the Lobero Theatre in downtown Santa Barbara. Brecher will play the role of Tinca in Puccini's Il Tabarro, while Nathan will serve as Principal Timpani/Percussion and McKinney will serve as Second Trumpet for both operas as members of the Opera Santa Barbara Orchestra.
De Falla's flamenco opera-ballet El Amor Brujo follows the story of an Andalusian gypsy woman named Candela who is haunted by her late husband's ghost as she discovers the truth about her past and attempts to reunite with an old flame from her youth. Mezzo-soprano and Santa Barbara native Nina Yoshida Nelsen will star as Candela, and will be joined by dancers from State Street Ballet.
Set in Paris in 1927, Puccini's one-act opera Il Tabarro is based on Didier Gold's play La houppelande and tells the tale of barge-owner Michele and the fateful love affair between his young wife Giorgetta and the deckhand Luigi. Opera Santa Barbara's production will feature Todd Thomas and Harold Meers, with soprano Alaysha Fox playing the role of Giorgetta.
The double-bill production boasts a creative team that includes Layna Chianakas, Steven C. Kemp, Helena Kuukka, and Opera Santa Barbara's General Director Kostis Protopapas.
Learn more about the production and purchase tickets on the Opera Santa Barbara website or on the Lobero Theatre website.